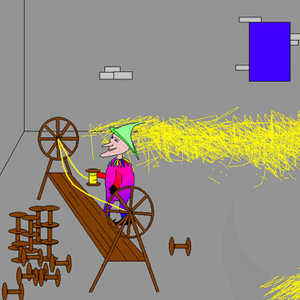 The girl knew not how to help herself, and was crying, when the door opened again, and the little man appeared, and said, "What will you give me if I spin that straw into gold for you?"

"The ring on my finger," answered the girl.

The little man took the ring, again began to turn the wheel, and by morning had spun all the straw into glittering gold.