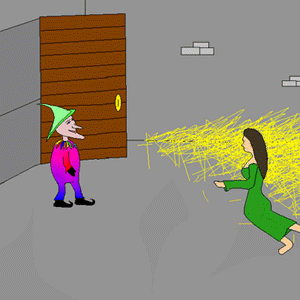 But all at once the door opened, and in came a little man, and said, "Good evening, mistress miller, why are you crying so."

"Alas," answered the girl, "I have to spin straw into gold, and I do not know how to do it."

"What will you give me," said the manikin, "if I do it for you."

"My necklace," said the girl.